Business Coach, Trainer, Sales and Results Expert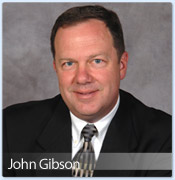 After a number of years running a family-owned small business, John entered the world of professional selling as many do, in the sink-or-swim mode. Despite the lack of company support and training,
thru perseverance and coaching, he quickly distinguished himself as a high performer winning a sales award in his first year. For the last 25 years John has won numerous salesman of the year awards for national companies, consistently and dramatically growing their sales volumes. Most impressively, this has been accomplished in every kind of economic market conditions in his home state of Michigan. As a professional business coach, John has found his real passion in being able to help entrepreneurs and cleaning supplies industry sales people get real results in growing their sales and abilities. Where his clients had found themselves stuck in old paradigms and lack of growth and results, John's coaching has resulted in genuine shifts in their thinking and doing. The satisfaction experienced by his clients is only eclipsed by his own satisfaction in being a guide in the process of their own empowerment. John has now been very happily married for 30 years and has five splendid children. Want to ask the coach a question or learn more about the Coaching Paradigm™? Fill out the request form on the right.